Here is a list of all my published or soon to be published writings.
The Fairfolk Were Dead All Along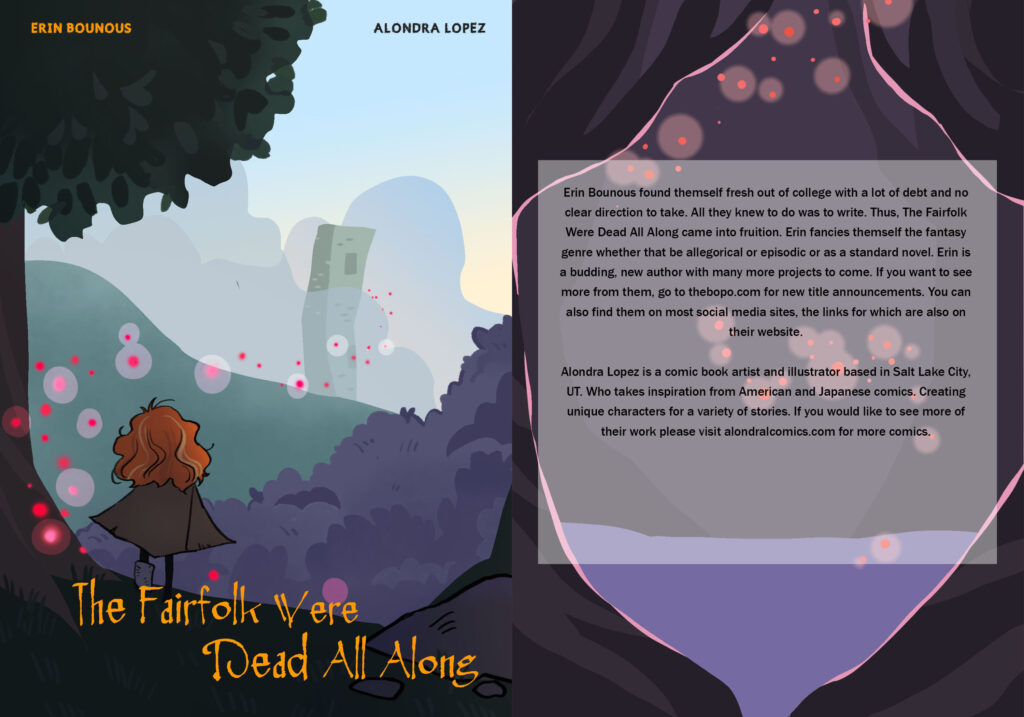 The Fairfolk Were Dead All Along is a fantasy illustrated graphic novel where a boy takes it upon himself to leave his home town to embark on a journey to find himself. This boy will fall victim to a common trapping of manipulation and subservience and will be at risk of losing his individuality. Free agency is hard to come by in the wild world with forces smart enough to trick you into following them and abandoning your true self. Will the boy recognize these dangers or will he lose himself on his journey?
If you would like a SNEAK PEAK at the book, here is a free pdf copy of the first four pages of the novel.
This fantasy graphic novel is now available on Amazon and on my Author Page on BookBaby. It's available as a physical novel and as an ebook.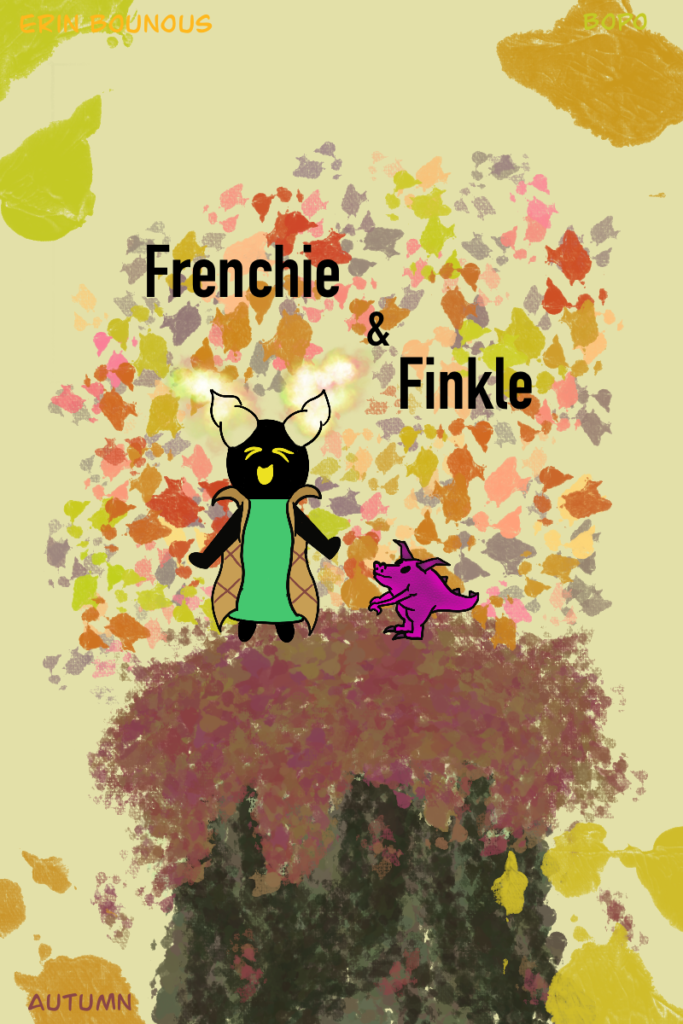 Join Frenchie, a demon, and his pet Finkle as they live the idealized cottage-core lifestyle, remote from all civilization, until all of that is upended when a mysterious letter is delivered. This webcomic has adventure and the quiet comfort of a cabin in the wilderness.
This is a free, fantasy webcomic that will be available on this website here. I will have the entire first chapter of the Autumn edition uploaded and available to read on February 28, 2022. Along with it will be a free pdf file to download the chapter for free. I plan to also complete an edition for each season.